Local Pest Control & Exterminator for Janesville & Rock County
Get that home loan with a same-day home pest control inspection for wood damage!
You don't have to live with the threat of Coronavirus AND Pest Infestation! R&B Pest Control is classified as an

ESSENTIAL Business

by the state of Wisconsin, and we're ready, willing and

MOST ABLE

* to eliminate any pest control problem you may have.
CALL (608) 289-9556 TODAY!

We Specialize in Bed Bug Removal!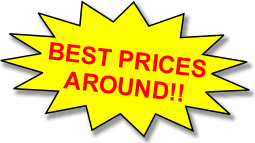 With many years of experience throughout Janesville and surrounding Rock County, R&B Pest Control will take care of your pest control and bug problems and save you a lot of money!
Other than helping with mice control, we deal EXCLUSIVELY with the extermination of bugs and insects:
Bed Bugs - Bed bug treatment and removal is our Specialty! Don't get bit! These pests multiply very fast, so quick, decisive action is important. Nothing you can buy in the store will permanently get rid of bed bugs like a professional treatment and solution!!
Cockroaches - Cockroaches can infect food or surfaces with the carry salmonella and E coli they carry, as well as exacerbate other health issues related to allergies and asthma. They also breed incredibly fast, so the ONLY way to deal with them is to change their environment by removing their source of water, food and shelter. Miss ANY and they'll be back soon!
Box Elder Bugs
Stink Bugs - These nasty creatures can really stink up your home if you don't kill them the right way!
Ear

w

igs
Fleas - Fleas also multiply quickly … miss just ONE and they can return in a hurry!
Mice - Nobody likes mice crawling around their kitchen. Additionally, they can nest and/or leave urine and droppings in your HVAC ducts, so the germs they carry get spread throughout your home every time your heater or a/c gets turned on!
Spiders - Spiders rarely bite just once, and their bites can take time to heal. We can help you get rid of them and keep them away for good!
Wasp & Bee Removal - Wasps and bees cannot only cause serious allergic reactions, but significant physical injuries as well.
Carpenter Ants - While ants crawling all over your food can cause health risks, not treating a carpenter ant problem quickly and efficiently can damage your home!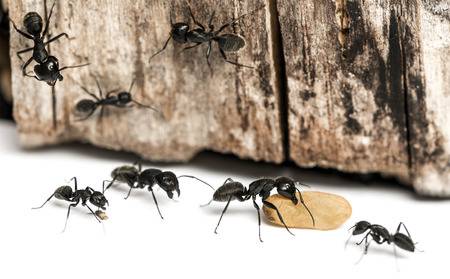 ---
They were great! Got back to me ASAP because I told them I was allergic. Problem solved that day. Highly recommend.
★★★★★ 10-23-2018 Cheryl M. in Delavan, WI
---
I had a persistent yellow jacket infestation under my roof, and Richard and son came promptly, clearly knew their business and took care of it - and guaranteed it ...They will be my go-to people any time I have a pest problem.
★★★★★ 09-21-2018; Agneta S. in Madison, WI
---
This guy is nice, generous and guaranteed. ★★★★★ 09-12-2018 Teal B. in Madison, WI
---
Be Careful of these Quick Fixes!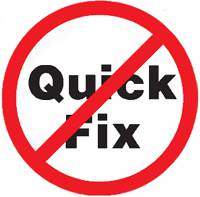 The first thing many home owners do is to try a quick fix by going out and buying spray pesticides and other chemicals to kill unwanted pests. The problem is that either they don't totally eliminate the pests so they quickly breed and continue to take over your home, OR in the case of rodents inside your walls, their rotting carcasses stink up your home and can't be removed without going through a wall!
Sure, finding a permanent solution can be costly, but nowhere near as expensive as having a totally out of control infestation and/or the need to destroy one or more walls to deal with it!
In fact, pest control companies such as R&B Pest Control can actually SAVE you money in the long run!
The professional exterminators at R&B Pest Control know how to determine the source of an infestation and how to best treat and remove various types of pests in order to prevent a long term problem.
---
We could not be happier with the response time and efforts to eradicate a yellow jacket hive. After discovering a large underground nest when we were swarmed doing yard work, I contacted 4-5 pest control companies for bids on taking care of our problem. R&B had the lowest bid and fastest response time, including accommodating our plans that evening by coming to our home earlier than originally indicated. Thanks Rich!
★★★★★ 09-02-2018 Review by Eric U. in Madison, WI
---
We had a giant wasp nest attached to our mobile home. This is a weekend residence. We contact R&B Pest Control on a Sunday around 11:00 am. Rich arrived about 1:15 pm He was very pleasant and very informative. I could not be happier with the service!!!
★★★★★ 08-20-2018 Review by Lynn C. in Elkhorn, WI
---
Discretion Guaranteed!
Locally owned and operated, we won't drive up to your home with "pest removal" and other related phrases and graphics on our van so you don't have to risk being embarrassed alerting your neighbors to what we're doing.
Emergency Pest Control & Extermination - 24/7/365
R&B Pest Control is also available outside of our regular business hours (Mon – Sat 9am – 9pm) for fast and effective emergency treatment when needed.
The WORST Thing You Can Do is WAIT!
Don't risk letting a small bed bug or insect problem compromise your health OR your home! We can DEFINITELY treat a small problem for less than it cost to treat a HUGE one!
Contact or call R&B Pest Control TODAY at (608) 289-9556 for fast and effective pest control!
Don't try to do it yourself! Individually we don't want TO HAVE OR KNOW how to get rid of "pests" ... pay someone to do the job. They're prompt and go everywhere looking for where mice can get in. (they even gave me insight about keeping the bugs out.)
★★★★★ 02-03-2018 Review by Mary S. in Janesville, WI
Service Area: Janesville, Loves Park, Stoughton, Whitewater, Fort Atkinson, Roscoe, Monroe, Oregon WI, Edgerton, Jefferson, Cottage Grove and surrounding communities.